Case Study – Digital Transformation Project: Enmax Field Data Capture
Overview
Enmax wanted to better capture, manage, and report data related to their field construction personnel. Their workers in the field did not have a unified or consistent way of recording their work and project managers lacked a means of accessing field information for the purposes of support and reporting. This resulted in a lot of extra back-and-forth communication between the field and project teams.
The goal with this digital transformation was to create a simple, cohesive application and process that makes it easy to capture important data and record it, minimizing the need for extra communication. This aim was to help Enmax save resources and personnel hours, and decrease the instances of lost or incomplete information.
Approach
We met with the field personnel to learn their current process and challenges. Their needs drove our initial design for a unified field data capture system. We captured and interrogated their processes, and during the development phase met regularly with all stakeholders and gradually made changes to the solution until it was tailor-fit for their needs.
Using Microsoft Power Platforms, we designed and deployed a simple application that can be used on desktops, tablets, and mobile phones for field workers to capture their daily work activities.
Pros of Microsoft Power Platforms:
If you are already a MS client, it is likely that your existing licensing already allows for users to access PowerApps, so there may be virtually zero monthly cost to running the application.
They are a "low-code" product that can be maintained relatively easily and can easily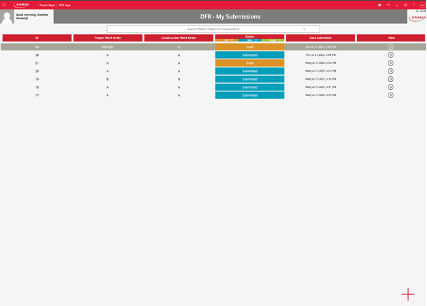 By thoroughly evaluating how the field technicians work every day, we custom-designed this product to align with the process workers actually engage in. This has made it easy and desirable for workers to adopt and use the application to its full potential.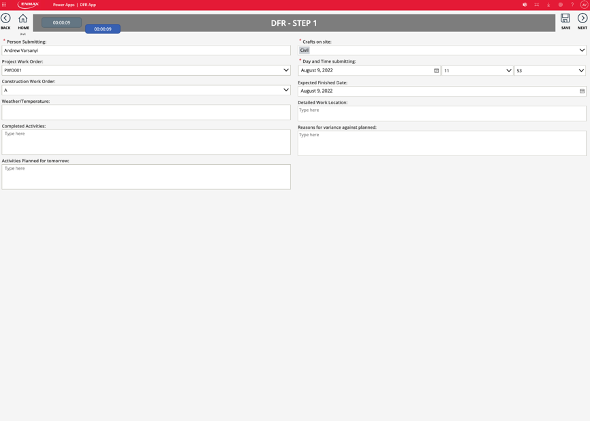 Features
Photo Sharing: Workers can now quickly attach photos and annotate them as they proceed through their work, instead of having to do this at the end of the day.

Data Sharing: Data is shared to various places, including safety and compliance areas, data warehouses, and PowerBi for easy reporting and visualization. This removes the need for extra communication to ensure everyone has access.Auto-Save: All data auto-saves and syncs to the database automatically to ensure that data is not lost when users are offline. Offline syncing is also possible.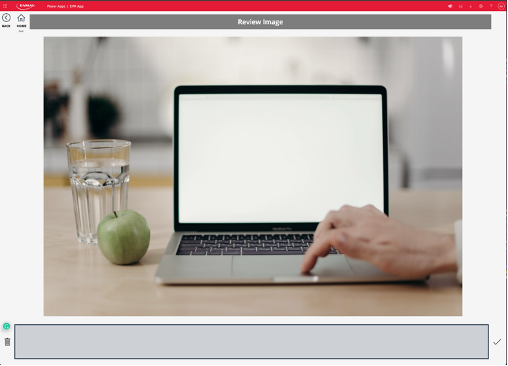 What was the impact? Back-and-forths between project teams and the field have been reduced dramatically. Project managers now have a dashboard that visualizes all necessary data collected in the field and can act quickly.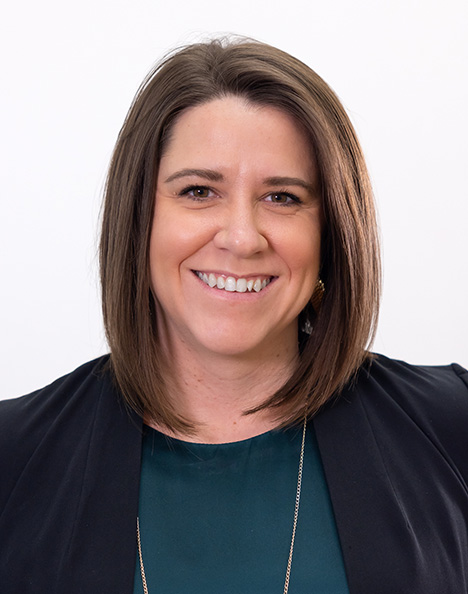 "Before Evolved Metrics, we captured project updates and created reports in stationary documents like Word, PDFs, various checklists, and templates. We didn't have the ability to govern that number of documents, and wanted to work smarter, not harder. EM helped us digitize this work inside a system that runs smoothly and efficiently. It has cut down on the number of extra communications that need to happen to receive updates on projects in the field."
Noelle Cameron, Manager – Project Management Office