We designed our Customer Relationship Management tool to be simple, flexible, and customizable, perfect for a growing business.
Whether you need an upgrade from a spreadsheet or a much-needed shift from a cumbersome, overly complex, or expensive CRM, we have you covered.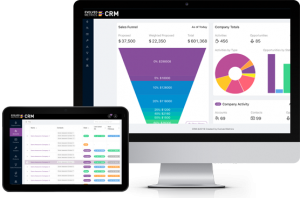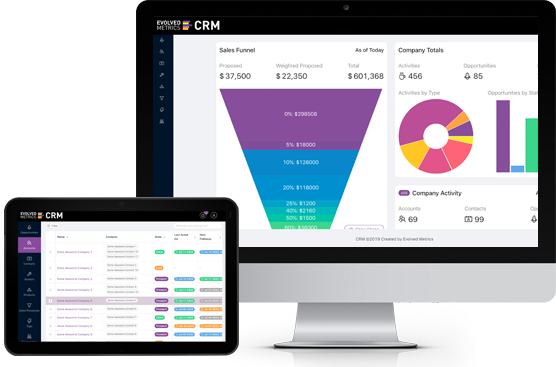 The 3-Click CRM
EVOLVED METRICS CRM
No more time wasted clicking around. Follow up with a prospective client, access analytics, share information with a colleague & much more with 3 simple clicks (or less).
It should be affordable to grow your sales. Receive all our CRM features for a simple per-user monthly fee, forever. There is only one tier at Evolved Metrics, and upgrades are for everyone.
Our CRM is simple to navigate and customize. Without needing to invest in consultants, you can customize your CRM to suit your role, see meaningful data that supports your job, and access information that matters most.
Meaningful growth starts at the core of your business: processes and people.
From strategic planning and process design, to talent development and corporate culture, we will help your company evolve without the huge consulting bills.
Upgrade Your Company
What is the next best step to scale your company?
We offer strategic insights, access to simple technology, custom processes, and corporate culture expertise that enhances your profitability and employee retention.
Happy People, Sustained Growth
The health of your company is directly reflected in the people who show up every day.
We will help you with your hiring, onboarding, engaging, retaining, and succeeding talent processes. Our approach turns people from issues into opportunities.
Efficiency & Effectiveness
We will assist you and your team in fixing issues, identifying opportunities, and saving time through best practices, automation, and creative approaches as unique as your business.