Strategy. Success. Simplified.
A Client Relationship Management tool designed to be set up in an hour. Integrated and working with your core business applications and not a pain to use.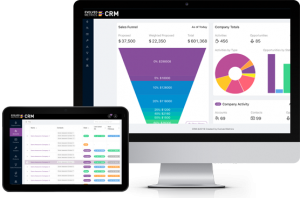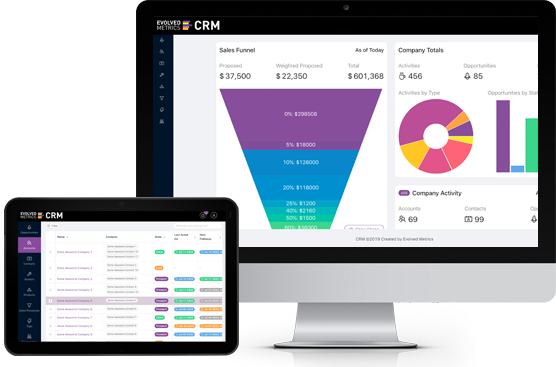 A mid-sized IT services company approached Evolved Metrics to help them to build out their sales-to-operations and operations-to-finance business processes. They had grown quickly recently, and their processes were becoming too much for their core ownership group to manage.
Problem: Processes were largely non-existent or un-enforced across their rapidly growing operation.
First, after a brief interview, it became apparent that, until that very conversation, the client team had never talked to each other about their business processes. They had started as a small operation and had grown quite quickly, so they hadn't really sorted anything out. They needed to define their process(es) as well.
A small-sized Property Development services company approached Evolved Metrics to help them build out their hiring process. They had recently hired a person who they thought would be a good fit and a high performer. They quickly discovered, however, that their personality was not well-suited to the role. As a result, the performance of the team and company suffered, and a change was needed.
Problem: There was a good hiring process in place, but it did not result in a great candidate selection.
First, Evolved Metrics conducted a review of the existing hiring process and the company's most recent hire. It became apparent that there were some "red flags" about the candidate that had emerged early in the process, but the team ignored the warning signs because they felt pressure to hire quickly.

Convert Your Opportunities
EVOLVED METRICS CRM
Our expertise consists of hiring, onboarding, engaging, retaining, and succeeding talent. Our approach turns people from issues into opportunities.
We will assist you and your team in fixing issues, identifying opportunities, and saving time through best practices, automation, and creative approaches as unique as your business.
Keep your projects running by always having the right people in the right role. Take the guesswork out of hiring.
Why this is awesome: Leveraging our years of experience, you no longer have to waste hours interviewing. We provide the support and guidance you need so can focus on what matters most – running your business.
A proven iterative process to optimize your business processes that's focused on saving you time and money. So that you can drive your business forward while still having a life.
Why that is awesome: Who doesn't like to feel productive and see returns in their business? You can do it without breaking your back.