How Can Power Apps Help Onboard New Employees?
The term Power Apps is one that you may have heard when it comes to day-to-day business maintenance and behind-the-scenes.
They can be beneficial for a number of purposes, including onboarding and some of the more unique struggles that your business or industry may face. But you may still be wondering what exactly Power Apps are, helpful or not!
Take a look below to learn more about Power Apps, including what they are, and why you should consider them as a tool for onboarding new employees.
What Are Power Apps?
So, what are Power Apps, anyway? Power Apps, by simple definition, are a suite of connectors, services, and, of course, apps. Power Apps contains a data platform, too.
They are a series of templates that can be used to customize processes within your business and can be used to build apps that are more personalized to your unique needs and challenges so that your business and your team are best set up for success.
You can build these apps to target your business needs and to connect to your data that is stored in the data platform that is included in the Power Apps platform.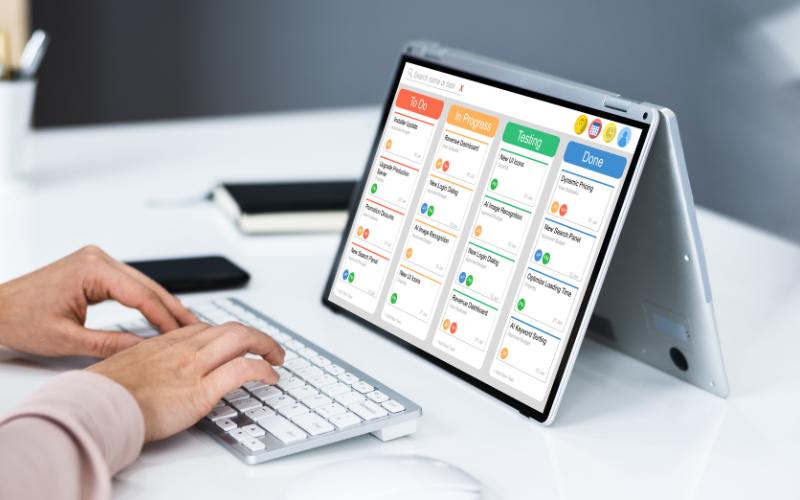 How Can Power Apps Help Onboard New Employees?
There are plenty of benefits that Power Apps can bring to the table, especially when it comes to employee onboarding! Read on to learn more about the beneficial features of Power Apps for this purpose.
Admin Screens
The first feature that Power Apps bring to onboarding is the Admin screens, which is not typically visible to the new employees– only to the admins or those helping to perform the onboarding for the new staff. It can help you to see everything at a quick glance and keep things clean and organized!
This is, of course, key, especially if you are part of a larger company or are onboarding more than one new employee at a time. For instance, this can help you to see at what point in the onboarding process each new employee is!
Reduce Paperwork
Power Apps can also help to reduce the paperwork that is involved in the onboarding process. If you have ever been onboarded at a new job, then you know how involved the process is, and how many papers and forms can be involved!
There are, of course, things like employee forms and contracts, health forms, and even written instructions for certain tasks that you may be expected to perform as part of your job.
Onboarding apple, like Power Apps, can make it so these forms can be filled out virtually instead, and stored in the data platform so they are easy to find.
Provide and Store Relevant Information
Power Apps come with an integrated data platform that is easy to access, and can be accessed whether you are in the office or not!
This can help in onboarding by providing important information, and then storing it so that new hires can go back and refer to it if they need to. Some examples are team structures or information about the other users in your organization.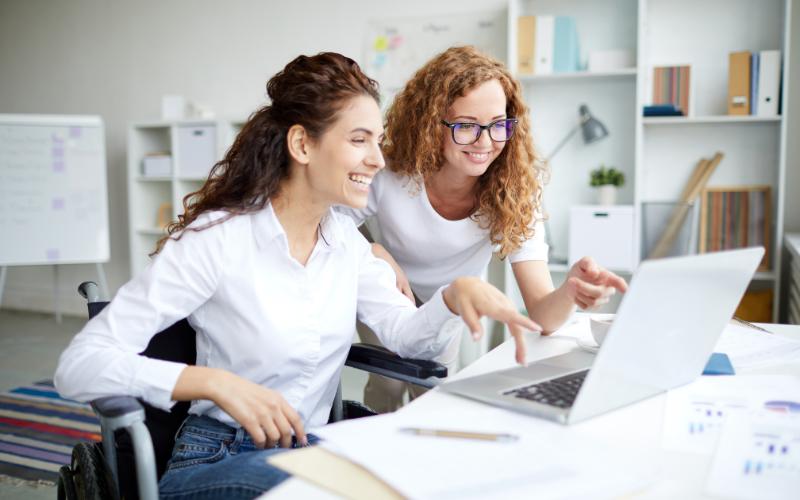 Frequently Asked Questions
What are power apps for staff onboarding?
If you have heard the term power apps, you may be wondering what exactly this refers to! It is often a term used in relation to onboarding new staff or employees. Power Apps is a suite of services, apps, and connectors that also includes a data platform.
The purpose of these Power Apps is to build custom apps to fit the needs of your business. There are some apps included in the power apps suite that assist with the onboarding process.
For example, an onboarding tasks app can help team members introduce themselves, track onboarding tasks, and more.
How can PowerApps benefit a company?
Power Apps is a suite of different applications and services that make your everyday business life a little easier— and the lives of the members of your team, too.
As there are many different apps, they each have different benefits to a company that align with the purpose of each app.
Power Apps are very customizable, as well, so it can help you to develop unique apps to target the challenges that you experience in your business that others may not experience in their businesses— so there may not already be an existing app that targets this issue!
What are the advantages of using a power app for onboarding?
Employee onboarding is a part of the hiring process that can often be time-consuming, especially depending on the industry or sector that your business is a part of. Some types of jobs require more training or onboarding processes than others!
It is for this reason that it is so important to have a streamlined employee onboarding process.
A Power App can help your business when it comes to the employee onboarding process. It can help to reduce paperwork as your new staff fills out forms, contracts, and more. You can also create onboarding tasks through the power app as apart of your new employee onboarding.
It can also help new employees to get familiar with the learning culture of your company, and can offer continuous support during the employee onboarding process, which can sometimes be overwhelming!
What is the best way to onboard new employees?
When it comes to onboarding your new employees, you will want to be sure you do this the right way so that you do not waste time or resources when you do not need to.
If your employee onboarding process requires system training, for example, you will also want to be sure that your new employees have been trained properly to do the job during onboarding!
While there is no perfect way to onboard new employees, and this will largely depend upon the details of your company and the job, there are some things you can do to set them up for a good onboarding experience.
One of these is to set attainable goals for their first 90 days with the company, and to also make time for one on one reviews and feedback sessions so they feel supported and can learn!
Microsoft Power Apps
Microsoft makes their own Microsoft power apps that you can try for free for 30 days. To learn more about Microsoft Power Apps check out our blog What are Microsoft Power Apps