What Are Microsoft Power Apps?
If you are a business owner, you know that there are endless technologies and apps that claim to help you run your company.
Some of these are certainly more successful than others. After all, some of them are simply too basic and are not specialized enough for your needs! Microsoft Power Apps is a great solution to this problem, as they allow you to customize them to suit you best.
Below, we will break down some of the details of Microsoft Power Apps, including what exactly they are, and how your business can use them to get the most bang for your buck!
Let's Talk About Microsoft Power Apps?
So, first things first, what are Microsoft Power Apps, exactly? Microsoft Power Apps are a collection of apps, services, and connectors, the power apps themselves are tools you use to process information and produce data insights.
Power apps come with and work in conjunction with an integrated data platform, too. These apps work as templates of sorts, which you can further customize to make them easy to use and personalized to the needs of your team and your company as a whole.
You can then connect to your data as well, which is stored in that data platform.
Types of Power Apps
Under the umbrella of Power Apps, there are different types of Power Apps that your business can customize and utilize. Read on to learn about some of the different types of Power Apps.
Canvas Apps
One of the first kinds of Power Apps there are is a kind of app known as a Canvas App. Canvas Apps are the type of app that assists with building business applications (custom business apps) with Powerpoint and Excel skill sets.
First, you start out with a blank screen— or a blank canvas, hence the name of the app— and you can then design your app according to what you want it to look and perform like. In order to do this, you would add different controls and connect to your data source when the UI is ready.
You can connect to your data source with any of the following data connectors— custom, Standard, or Premium.
Each screen that you see in the Canvas App will represent a page once your app is complete and is up and running. The UI can also be customized to perfect the app and make it that much better to your expectations!
Model Driven Apps
Next up, we have a kind of app that is referred to as a Model Driven App. Model Driven Apps begin, first, by Creating Data Verse models with tables and relationships.
These kinds of apps allow you to customize the views and forms with data verse. When you add business process flow and business rules to Model Driven Apps, the business logic will automatically apply to the app views and forms.
Data models are crucial to Model Driven apps, because, without them, you will not be able to create these kinds of apps! Some of the advantages of this kind of app include speed and responsiveness.
Model-driven Apps are responsive, and they are also rapid to build, as the speed of this process can be helped along by the component-focused no code or low code approach. The components that make Model Driven Apps include UI components, data components, logic components, and visualizations components.
Portal Apps
The last type of app that we will be discussing here is called a Portal App. Portal Apps are apps that are built to be external facing websites, or what are also known as portals. This is where Portal Apps get their name from!
These types of apps allow users to access websites— these users may be authenticated or anonymous.
Those users that are not within the organization can use various methods to log in and view the site, such as logging in through Google or Facebook, among other platforms. Once users have gone through the proper and necessary authentication process, they can begin to view and then add data to the data verse table.
In order to do this, they may also need table permission and security roles. Portal Apps allow for you to customize layout, website pages, and content. You can also reuse pages by creating templates for your site.
Benefits of Microsoft Power Apps
There are different types of Microsoft Power Apps and different functions for these apps, too. It is for this reason that Microsoft Power Apps have different sets of benefits, and these benefits can differ depending upon the purpose of the app in question.
Take a look below for some of the benefits of Microsoft Power Apps.
Customization
One of the huge benefits of Microsoft Power Apps is that they are customizable! This means that they can be personalized so that they are easier to use for your team and are better suited for the unique challenges that your company may face in your day-to-day operations, among other reasons. Microsoft
Power Apps can be used as templates for applications, and can then be customized accordingly. This makes them a preferable option to other apps that come one way and may not be able to fit your needs as well.
Organization
Another benefit of using Microsoft Power Apps Studio is that they can help greatly when it comes to organization in your business. The Microsoft power platform is easy to integrate.
Microsoft Power Apps contains a variety of apps that can serve different purposes, making it easy to stay in the Microsoft Apps platform instead of toggling between different individually owned apps to perform your daily tasks.
This also helps you to stay more organized and leaves less room for error, such as if you were using different apps for different purposes, and possibly storing your data separately in each app, too. We will discuss that a bit more below.
Data Storage
As we mentioned previously in this article, Microsoft Apps comes with an integrated data platform. This is certainly a benefit to using the Microsoft Apps service!
It can help you to easiest collect and then store your data, and it also stores that data all in one place.
This is preferable to paper and the old-school method of using filing cabinets, as it is not as easy to find or access information with physical storage.
Your Microsoft Apps technology and data can also be accessed from anywhere, even if you are on your mobile device or home computer. If you were using paper, you would have to go into the office to locate that information!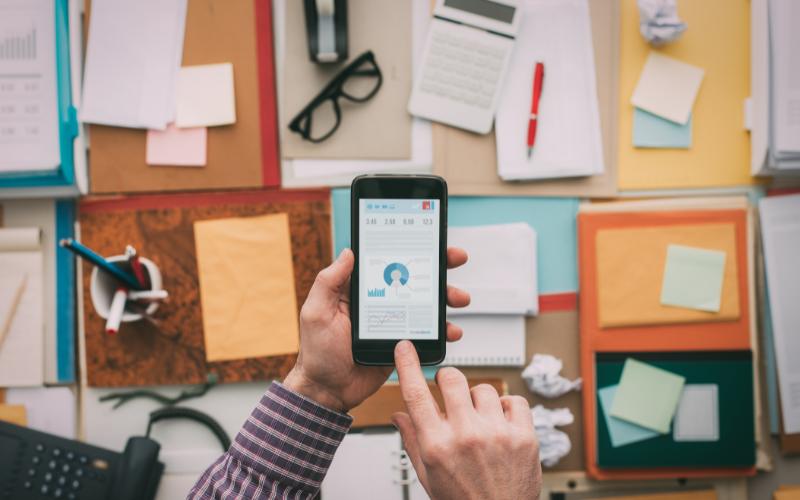 Uses of Microsoft Power Apps
As we mentioned above, there are different types of Microsoft Power Apps, and these are each better suited for specific purposes. Below, we will discuss some of the possibilities and uses of the different Microsoft Power Apps.
Using Canvas Apps
Now the question comes of when to use Canvas Apps over the other kinds of apps. What situations would you use Canvas Apps in, instead of using Model Driven Apps or Portal Apps? We will go over some examples of situations that call for Canvas Apps right here. Simply put, canvas apps should be used when the application that you are trying to build will need an external data source and a customized user interface. This is largely due to the ways that you are able to customize these types of Microsoft Power Apps. There are different features of Canvas Apps that can make them the smart choice in certain situations. Some of these features include graphical UI controls and integration with more than one data source with the use of connectors.
Using Model-Driven Apps
You now know what sort of situation calls for Canvas Apps. However, what about Model Driven Apps? Here we will discuss some of the situations which this kind of app is best suited.
Model Driven Apps are a good fit for instances the business logic is more complex. These complex business logic situations are well-filled by the unique features that Model Driven Apps have to offer. More specifically, though, what do these sorts of situations entail?
Situations that call for Model Driven Apps include when Rapid Development is needed or Responsive Applications. Another example of a situation that would need Model Driven Apps is when there are more sophisticated data models involved with the tables and relationships of the data verse.
Relationship-driven architecture and component-focused approaches also call for the use of Model Driven Apps to build out and customize the application properly.
Using Portal Apps
Last but not least, we come to Portal Apps. Now you know what situations are best suited for the use of Model Driven Apps and Canvas Apps.
Here, we will outline some citations and examples of where you can use Portal Apps to best achieve what you are looking to do.
Essentially, Portal Apps should be used if you need to share your app with external users. Some of the benefits and features that a Portal App will include are that they are easy to build and they will create a responsive website or portal.
In addition to this, Portal Apps give you some semblance of UI control and allow you to leverage data verse relational features when you are building out your customized app. Portal Apps also give access to your users as both– or either!– authenticated or anonymous users of the portal site.
Frequently Asked Questions
What are the three types of Power Apps?
If you have heard the terms Power Apps, you must be wondering what this refers to! Power Apps are a suite of applications, connectors, and services.
They help businesses to make customized apps that can serve their individual needs as a company, and can target different issues that they may face! There are different types of Power Apps as well. The three main types of Power Apps are Canvas apps, model-driven apps, and Portal Apps.
What are Power Apps examples?
Power Apps have different uses, and they also come with an integrated data platform that makes it easy to store and collect information.
As they help businesses to create customizable apps, the examples and possibilities of different Power Apps is practically limitless!
One example of a Power App or use of Power Apps is an app that is designed for employee onboarding. This kind of app can make it easy to track how far employees are in the onboarding process and can help them to fill out onboarding forms and store them in one place, which also reduces the amount of physical paperwork that is required!
What is Power bi?
Power bi is know also as power business intelligence., which includes custom business apps, cloud services, the Microsoft power platform, data sources, Bi business needs, and other business intelligence items.
What are Power Apps in Microsoft Teams?
Power Apps are applications that can be used in many aspects of a business. One place that you may see them is in Microsoft Teams.
By definition, Power Apps are a suite of connectors, applications, and services, along with an integrated data platform.
Power apps are used to build customized apps for businesses to best meet their needs— essentially, they are a series of app templates that a business can then tweak to suit their preferences or requirements!
In Microsoft Teams, businesses are able to manage the different apps that they have customized across their teams or network without switching back and forth between different apps or services to achieve the same result!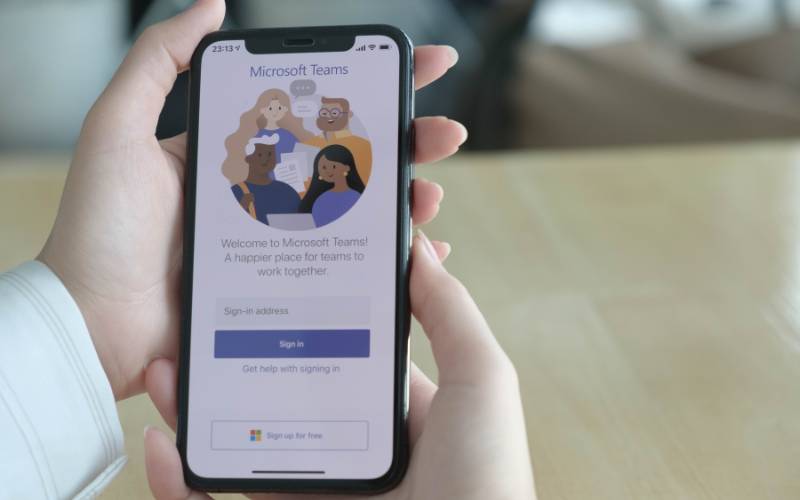 Is Microsoft Power Apps free?
Microsoft Power Apps is a great tool for many different kinds of businesses, regardless of the industry they are in or their individual set of needs— this is largely due to the range of how customizable Microsoft Teams offers.
The next question you would probably have if you want to implement Microsoft Power Apps into your company is if there is a cost involved! When you purchase Office 365, Power Apps is included. There is also the Power Apps Developer Plan and Power Apps Plan Trial.
These are free trials where you can try out the service for free for 30 days. However, once your 30 days are up, you will need to purchase a plan in order to continue using Microsoft Power Apps.
Why Would I use Power Apps?
There are several reasons why you might consider using Microsoft Power Apps:
Customization: Power Apps allows you to create custom applications that meet your unique business needs. You can create apps that automate workflows, streamline processes, and improve productivity.
Integration: Power Apps integrates with a variety of Microsoft and third-party applications, including SharePoint, Dynamics 365, Power BI, and more. This means you can easily connect your apps to your existing systems and data sources.
Mobility: Power Apps enables you to create mobile applications that can be accessed from anywhere, on any device. This allows your employees to work remotely and stay productive even when they are not in the office.
Low-code development: With Power Apps, you can create custom applications without the need for extensive coding skills. This means that you can create and deploy apps quickly and at a lower cost than traditional application development methods.
Overall, Power Apps can help you improve business processes, increase productivity, and enhance collaboration among your employees.