There are many options out there for softwares or computer programs for your business. It can be overwhelming when you try to figure out which one to choose and what will best fit your needs. It's important to understand what these softwares are meant for and to weigh their pros and cons before making any sort of final decision. One example of one of these computer softwares is Microsoft SharePoint.
Keep reading for more information on what Microsoft SharePoint is, as well as what it is used for and how it can be helpful to you and to your organization.
What Is Microsoft SharePoint?
Now, first things first, what is Microsoft SharePoint? It's important for you to understand what the software does so that you know whether or not it can achieve what your organization would require. Essentially, Microsoft SharePoint is an individual platform that functions as an online document management system. Documents can be stored, organized, and accessed in SharePoint online — the entire team is able to access or edit these documents as needed. It is also one of the many applications that makes up Microsoft Office 365.
Below, we will go over Microsoft SharePoint in some greater detail, such as what this particular business intelligence software is typically used for.
What Is Microsoft SharePoint Used For?
As we went over above, at its bones, Microsoft SharePoint is an online document management system. Typically, it is implemented to help build websites. Microsoft SharePoint makes it easy to share and access different documents across teams and within your company, so the platform is also often used to help organizations to communicate more effectively. Another great feature of SharePoint online is that it allows the documents that are being stored to be accessed from any device. This helps to make teams more flexible and efficient. We will go over some of the benefits of this system below as well.
Benefits of SharePoint
There are plenty of benefits to the Microsoft SharePoint platform that can help your organization to thrive. Read on to learn about some of the top benefits so you can understand better how SharePoint solutions can help your organization.
Multipurpose Usage
One of the great perks of Microsoft SharePoint is that it has a greater amount of multipurpose utility and flexibility. It allows for you and your organization to also use it as the main productivity tool, even when you are in the process of changing creative skills or roles within your company. Templates can be implemented for different tasks or projects as well to increase efficiency. It also means that you do not have to make multiple app or software purchases, which can therefore lower your overall bill or company spend.
Data Security
Next is the benefit of data security for the documents that you are implementing within your organization. If you and your team typically handle sensitive information, Microsoft SharePoint can be a great choice for implementation without your organization. Your documents can be stored in the Microsoft SharePoint system and accessed from anywhere, without you having to worry about the security of your data or any potential data breaches. Intellectual property theft can be a big concern for many companies and organizations, so using a system like Microsoft SharePoint can be a safe way to get your work done, but safely!
Scalability
One of the other perks of Microsoft SharePoint is that the software is one that has scalability, which can be very helpful for your business or organization. One of the ways that scalability can be helpful for organizations is that it allows you to budget your cost for productivity tools. In some situations, you may want to scale your subscription up or down— this often happens when you have fewer projects than you'd expected, or more projects than you had originally expected. Microsoft SharePoint does allow you to switch between different tiers of paid plans, based upon your business' needs.
Saves Money
Microsoft SharePoint is also a great way to save money! There are a few ways that this tool can help you in saving money. The first is its scalability, which we discussed above. It can help you to save money when your level of projects is low and you do not need a higher paid plan. Another way that Microsoft SharePoint can save you money is the fact that it may be bundled into your Microsoft 365 subscription. You may already be paying for it! In this case, you do not have to spend money on another tool or application to achieve the tasks that Microsoft SharePoint handles.
Increases Productivity
Last, but not least, Microsoft SharePoint can be beneficial because it assists in the productivity of your team and your company as a whole. Some of the ways that it helps increase productivity include being accessible from anywhere on any device, as well as making it easy to find files and documents when you need them. It is much more organized than physical files, which can easily get lost! You can organize SharePoint and include just the folders or subfolders that you and your team need. This saves time and allows team members to focus their energy elsewhere, on more important tasks.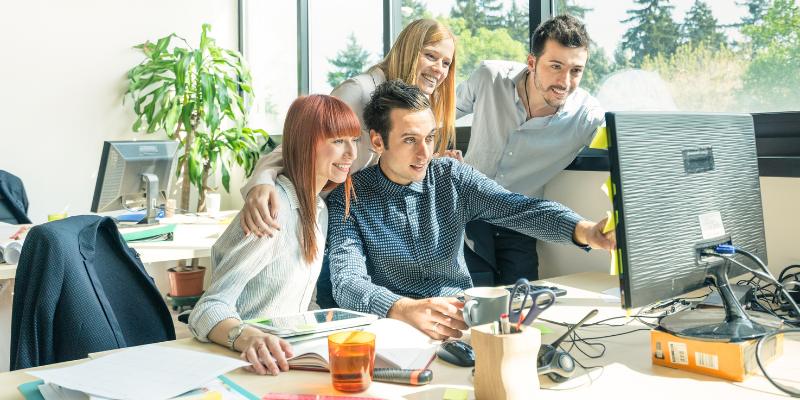 Important Features of Microsoft SharePoint
Just as there are some important benefits of the Microsoft SharePoint platform, there are also some key features that make Microsoft SharePoint what it is. Read on to learn more about some of these important features.
Data Management
Data management is one of the top features of Microsoft SharePoint, and is why the tool is so valuable for organizations. After all, content management can often be a huge challenge! Microsoft SharePoint provides a solution to this pain point without having to resort to any kind of complex programming. It is easy to keep track of multiple programs at the same time with this software, allowing teams to successfully manage their data and content.
Plus, with Microsoft SharePoint, you do not need to start from the beginning again with new content management projects. SharePoint online allows teams to create and then save many different versions of the same files. Therefore, you and your team can access past versions and use them as templates for new or different projects! You can also use these past files in case there are any issues with the newer versions. You do not have to resort to any third party apps or tools to restore data in the case of glitches or other such issues.
Project Management
One of the other features of Microsoft SharePoint is project management. The Microsoft SharePoint software is one that has many different functionalities. These different functionalities can then be used to help support organizations with task or project management— or both! Of course, the most obvious functionality that supports project management is that the tool itself functions as a centralized storage base for all of the files and other deliverables related to a project.
In addition to this, the Microsoft SharePoint tool helps you to build a workflow that will streamline tasks such as approvals, task handoffs, presenting demos, and client feedback. That then helps to make your project management more fluid and makes your team work more effectively and keeps them all organized. You can also sync Microsoft SharePoint with other applications like Microsoft Outlook to organize schedules and tasks, therefore assisting you in prioritizing your work.
Collaboration Platform
Collaboration is crucial in business and within an organization. Luckily, Microsoft SharePoint helps to foster collaboration! For example, you and your team can work simultaneously on the same file or document. The collaboration tools also help to keep decluttered information flowing through channels, so that all team members are kept in the know without the need for lots of emails and back and forth.
Plus, SharePoint allows collaborators to access documents from anywhere or any device, as it stores data online in a central database, rather than on a computer or in a physical document capacity. You can even access and work on the files while offline if you have a poor connection. Once you reconnect to a network, the documents will then update with your changes made!
Easy Integration
The final major feature of Microsoft SharePoint is its easy integration. One of the perks of the tool is that it allows organizations and team members to access the documents that are stored from any location or any computer. This is super convenient! In addition to this, Microsoft SharePoint can easily integrate with Microsoft 365. As you likely already know, Microsoft 365 is a whole suite of different applications and tools. This means that Microsoft SharePoint can integrate with all of these applications and take advantage of their benefits.
Some of the different applications that SharePoint is able to seamlessly integrate with through Microsoft 365 include Microsoft Word, Excel, and Powerpoint. Microsoft SharePoint can also integrate with helpful team communication tools like Microsoft Teams (MS Teams) or Outlook. All of this within the SharePoint environment makes it easier to communicate with team members and make it more central in your day to day at work.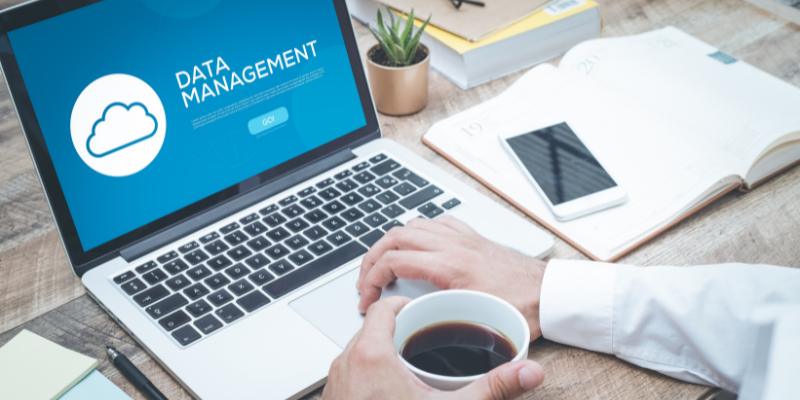 Frequently Asked Questions
What is Microsoft SharePoint used for?
If you have heard the term Microsoft SharePoint, you may be wondering what it is and how it can be a beneficial program for you. Microsoft SharePoint is often used by different companies, business users, or organizations for the purpose of building and creating websites. It is easy to implement, as long as you already have a web browser to work from, it can be any of these web browsers – Firefox, Chrome, Internet Explorer, or Safari. Microsoft SharePoint can be utilized as a secure place to store, organize, and share documents and information from different devices and help with business processes and content management.
What's the difference between OneDrive and SharePoint?
OneDrive and SharePoint are both Microsoft products or softwares, but they are not the same. They have their differences! SharePoint, on the one hand, is more of an online document management system. It is used to help build websites and is a communication site as well. On the other hand, Microsoft OneDrive is a cloud storage solution. It is mainly used in order to have an online backup for people's files. You are able to create files in both of these systems, and can also access either system from any device, so they do have their similarities there, too. SharePoint typically works on a permission basis where it is done by committee, whereas OneDrive gives you more individual and complete control over permissions for file access.
Is SharePoint different from Office 365?
Yes, SharePoint and Office 365 are different from one another. They are both Microsoft products, so you may be confused between the two, though! Essentially, when it comes down to it, SharePoint is an individual platform. It will allow a person or team to manage and share different files within the company. It helps you to create an internal internet. Office 365, however, is not an individual platform. Rather, it is the grouping of many different applications. One of the applications that is included in the Office 365 offerings is SharePoint itself! So, SharePoint is a part of Office 365, but is not the same as the collection of applications that is Office 365!
What is Microsoft SharePoint for dummies?
When you are looking at different applications or softwares, you may be unsure exactly about what each of them does, or how they can help you. It can be confusing to understand because sometimes the terms and descriptions are a bit abstract. When it comes to Microsoft SharePoint, we will explain it here in simple terms. Getting right down to it, Microsoft SharePoint is the name of an individual platform and online document management system. Microsoft SharePoint is often used to create websites and is a place where the team or individuals are able to manage their documents by storing them, organizing them, and information sharing within the team. You will also be able to access the documents and information from any devices.