You may be wondering what CRM means when it comes to business. It is a hot-button topic, but many may not understand what it is or what it does– and therefore, may not realize why they need it! Read further to understand why CRM is a great addition to your business' toolbox.
What is CRM?
When people talk about a CRM system, they are referring to customer relationship management. It is a technology system or tool that manages a business' relationships with their customers, as well as their potential customers.
The goal of CRM is to improve business relationships. This will in turn raise company revenue and its sales teams' efficiency. It streamlines many of the processes involved in the day-to-day life of the company and can implement a foolproof onboarding process for new clients, too, in order to keep customer satisfaction at its peak.
You may think that CRM is something that has been on the business scene for a while, especially since pleasing your customers have always been a focus of the business, but this is actually not the case. CRM is still a fairly new concept and is improving every day.
How Does CRM Work?
CRM can do a variety of things– it's certainly no one-trick pony! When looking into implementing your own CRM system, it is important to find one with features that would work best for your business and your industry, as well as how you approach your customer relationships.
CRM typically begins by organizing customer information, such as their website, contact information, social media data, and more. It can also store more personal data such as whether the client prefers to communicate via phone or e-mail. If needed, it can work with other applications, such as surveys or virtual document signing apps, in order to make transactions easy and smooth for both you and your customers.
Your CRM can even generate insights so that you can understand your customer base comprehensively, giving you ideas on how better to appeal to them and to interact with them in your business transactions.
Some newer CRMs can even automate administrative tasks with artificial intelligence, which is a great feature for larger companies, or even small companies that still have a large client list. Data entry and lead or service case routing are some such administrative tasks. This frees up your time, as well as your employees' time, for tasks that are more important and require more problem solving or brainpower.
Benefits of CRM Software for Business
The picture may be becoming clearer as to why CRM is such a valuable tool for business– especially for small business owners, which may have smaller teams, hence a need for optimization from a digital source. CRM software helps businesses to stay organized, stay functional, and save money and raise revenue.
Increase Efficiency
Of course, a computer can typically work faster than the average human. This is one reason that it helps to implement a CRM tool in your company. By automating certain tasks, they get done quicker, and the manpower that would be used for these tasks can instead be focused somewhere else. The CRM also has insights and information about customers readily available that employees might not have the same access to– at least, that employees cannot access as quickly.
Storing information in a central location such as CRM systems can help to boost the efficiency of the whole team, as it saves the employees time when searching for this information as well.
Save Money
By making your business more efficient, you will, of course, also save money! It will also increase your revenue once you are working at high efficiency. By centralizing everything on a specific platform, CRM makes sure that no details fall through the cracks which may affect sales or customer leads.
CRM can also centralize all communications on one platform, ensuring that communication is timely and satisfactory, leading to happy customers!
Reports
Your CRM can organize information into reports for you, which lack the biases and human errors that might come through if a human were to organize data into a report. Generating these reports also waste valuable selling time, so by simply pulling the reports from your CRM, your team's energy can be better spent on other tasks!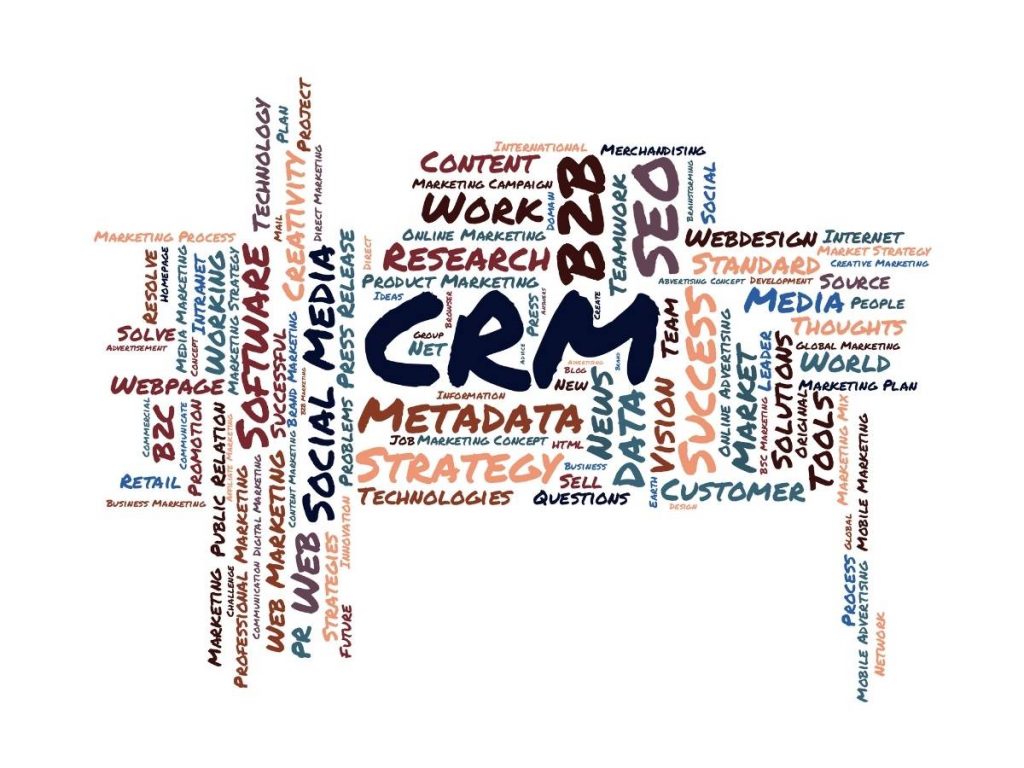 Frequently Asked Questions
What does CRM mean in business?
CRM stands for customer relationship management. It is a tool used by many businesses to manage their relationships and interactions with both existing and potential customers. This helps them to improve their business relationships and, in turn, make more money. It also helps to increase efficiency in their teams.
What is CRM strategy?
CRM strategy is a personalized plan for your business, which is designed as a company-wide strategy. It focuses on growing revenue and profit, as well as on reducing cost and improving customer relationships by putting the customer first. Typically, businesses implement this plan with the assistance of their CRM technology system and all of the data it has collected.
How can CRM help your business?
A CRM system can help your business by helping you identify and add new leads quickly. It also helps to categorize them and focus on the right leads to close more deals, which makes more money for your business.
Why is CRM important to business success?
CRM helps businesses create a relationship with their customers, fostering loyalty and customer retention, as well as helping keep the sales team organized and efficient. Both of these increase the company's revenue.
How does a CRM help businesses?
CRM helps businesses by streamlining their entire sales cycle. This results in closing deals that are in the sales pipeline and helping the team reach its targets faster. CRM automates certain processes, saving the sales team time and money.
How is CRM helpful?
CRM can help you by storing customer data like user behavior, purchase records, their longevity with your business, and notes pertaining to sales interactions. You can then use these pieces of information in order to optimize your sales and marketing processes and to improve customer service across your business, team by team.