CRM For Architects
A CRM software is one that can be useful in a variety of different settings, from an e-commerce brand to architecture firms! It helps to fill many different needs, depending on your industry. Some of these key features are data entry, automation, and running well-informed analytics.
The primary focus of the CRM is to help you in building and keeping up with strong customer relationships. After all, your business' end goal should always be a happy customer experience!
Read on to learn more about what a CRM can do for you as an architect, and why it might be worth investing in one for your firm.
Benefits of CRM for Architects
CRM stands for customer relationship management, so of course, the primary function of the software is to create and maintain your relationships with your clients. There are some other specific benefits out there for architects who implement a CRM system, too. The system can easily improve your day-to-day functions, and after a bit of time, will be helping you to bring in plenty of interested parties and great customer reviews! Take a look at some of the best features and benefits of a CRM for architects below. 
Save Time
First and foremost, CRM software can help to save a lot of time– that time can then be spent doing other tasks, or it can mean that you are completing projects earlier than expected and leaving more pleased clients!
One of the key ways that a CRM solution can help you to save time is through project management software, which gives you an overview of all of your projects to organize workloads better in a way that makes sense to you. It also makes sure that nothing slips through the cracks and comes up as an issue later, which can be costly both financially and time-wise, too!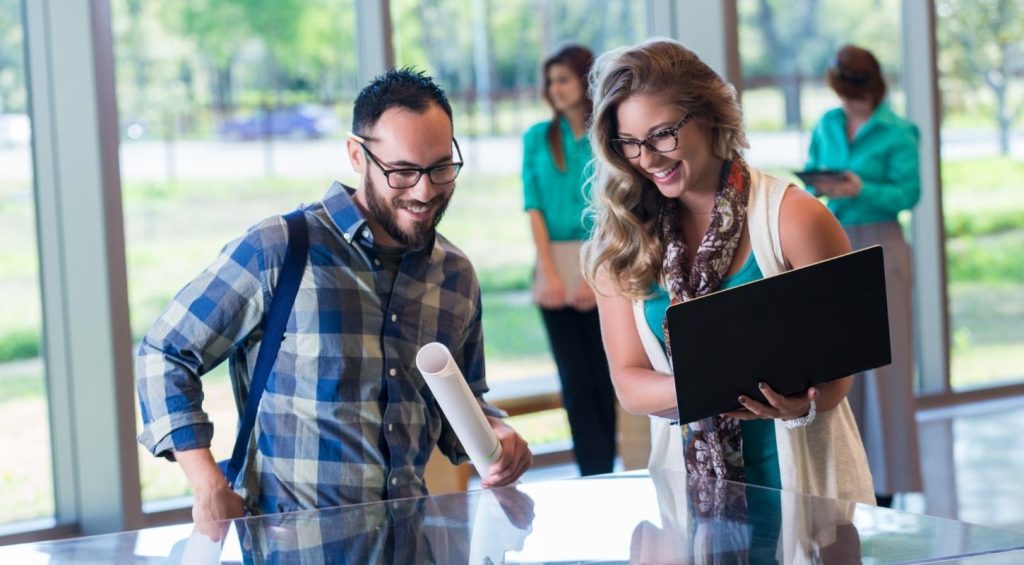 Make Better, Informed Decisions
As a CRM can give you an overview of different projects and can also run analytics based on the data you have collected, it can help you and your teams to make better business decisions.
These decisions are based on the facts that the CRM is able to collect and display plainly, rather than based on opinions or personal preferences. This can help to increase a project's profitability as well as ensure its success.
Improve Communication
When it comes to projects in the architectural industry, these usually involve many different people and sometimes different teams, too. All of these individuals may not communicate directly, but a CRM helps to aid in this communication because it keeps all relevant project information in one spot.
This can greatly reduce the number of errors or miscommunications on a project. Plus, a CRM can improve communication with your clients, too! It can help you to provide faster communication, as well as accuracy when communicating information since you can readily access it in the CRM software. This, in turn, will strengthen your client relationships and build trust.
Manage Marketing Efforts
Marketing is key when you want to drum up more business or scale your company. That's why it is so important that you are using marketing strategies that work. A CRM can help with business development by managing marketing strategies and show you what is working and what is not, through your analytics.
It can also assist with the sales process by helping your sales team lead potential clients through each step of the sales funnel so that you can make the sale or sign the contract. This also makes it so that you can take a look at your existing clients or leads and dedicate your time to pursuing those bigger or more profitable projects. 
Easy Configuration and Integration
Not all CRM systems are the same, and you will want to make sure that you choose one that is able to integrate with the different tools or software that you are already using. After all, some software may have different functions than a CRM, so you will have to use them alongside the CRM– you will then want all of your information in one place.
When you integrate the CRM with this software, it will store your data and information from the other software in the CRM, too, for easy access!
Automation
Automation is one of the ways that you can save yourself time with a CRM. There are certain activities that are necessary to running a business but are fairly brainless– with a CRM, you can automate these activities so that your architects are able to focus on other tasks, which require a more human touch.
This extra time will help to increase their productivity on the job, too. Some examples of things that could be automated are scheduling or sending out contracts and files to clients. You can also automate certain communications, such as confirmations of received inquiries or general informational emails.
Accessible From Anywhere
The beauty of a CRM, especially when more than one team member is using it, is that it is accessible anywhere. The software is cloud-based, so it can be accessed out on the field or in the office, as well as on different kinds of devices such as phones, tablets, or computers. This can be helpful if you are working from a location other than the office.
The CRM safeguards all of your data so that this is safe. Multiple team members are also able to access a CRM at the same time, unlike a filing cabinet, for instance!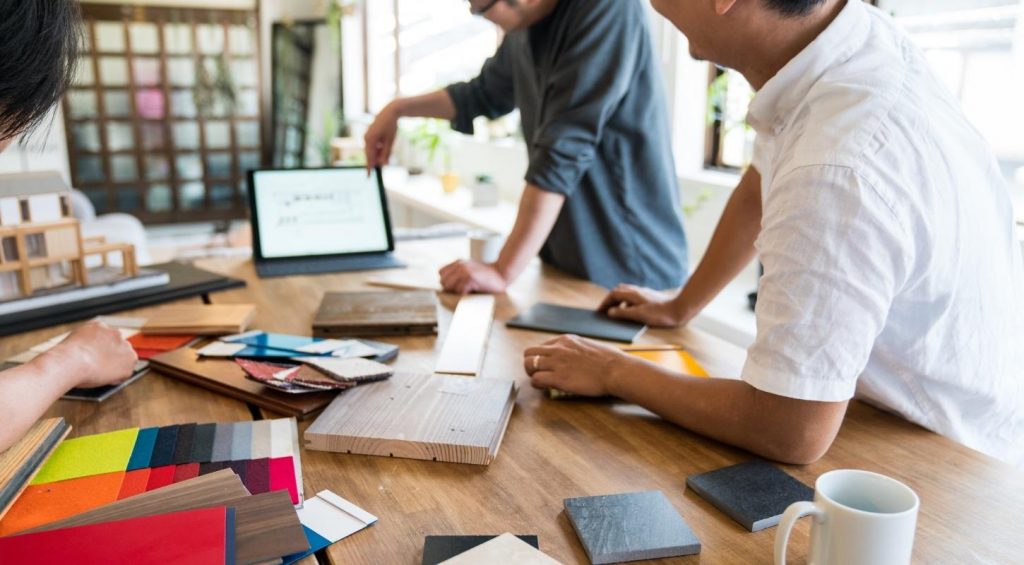 Evolved Metrics
Now that you are more familiar with what a CRM can do for you– and you realize that CRM software is not just for brands selling goods, rather than services– you may be trying to figure out which CRM is a good fit for you as an architect.
After all, since CRMs can be used in so many different industries there are some out there that are better suited to certain business models than others.
Evolved Metrics is one of the CRM software on the market that can be a great option for architects or architectural firms.
The Evolved Metrics software has many different features, including project management tools, process mapping and design, and data storage and analytics. All of these can help you to better run your business, and hopefully scale it, too! Better yet, Evolved Metrics offers a free demo and assessment that allows you to learn more about its offerings and what it brings to the table, so that you can be confident about your purchase.
You'll be using this software every day, so this choice is no simple thing– it is a very important undertaking!
Additional Reading – CRM for Engineering Firms
---
How Evolved Metrics CRM can help your Architecture Company Grow
The goal of Evolved Metrics CRM is that all users never have to use more than 3 clicks to do anything in the system. You and your team will have an easier time putting data in, this means it will happen more often and that means a higher number of potential leads become actual customers.
Evolved Metrics is the three-click CRM.
Track opportunities, contacts, proposals, and activities, plus integrate with thousands of other software products.
With Evolved Metrics, you can do anything CRM in three clicks or less.
Try a free 30-day trial today.
---
Frequently Asked Questions
What is a CRM for architects?
A CRM is a software system that helps with many functions of a business, and can be utilized in different industries successfully including architecture firms. CRM stands for customer relationship management. Its main function is to help you with the strategy, structure, client management, business development and processes that are needed to build strong and lasting client relations.
CRMs do have additional features beyond the sales funnel, too. These include analytics, automation, and integration with other softwares. Data storage is another important function of a CRM that will help you in your business' day to day operations. 
What are the major components of a CRM for architecture?
When it comes to CRM softwares that are geared towards architects or architecture firms, it is important to have project management abilities to keep track of different projects and deadlines. Data collection and being a shared hub of that data is also important, so that employees can access information from wherever they are.
Automation can be key, too, so that you can save your team time that would have been spent on tedious tasks and activities. Of course, many CRMs are customizable, so this could differ slightly due to an individual company's needs and requirements, or how they run their business. 
What are the 5 steps of the CRM process?
There are 5 main steps when it comes to the CRM process.
They are as follows: generate brand awareness, acquire leads, convert the leads to customers, provide the best customer service, and drive upsells. However, depending on what exactly you are using your CRM for, these may differ slightly. If you are running analytics, for instance, then you are not going to use all 5 of these steps to do so. It's important to note that these 5 steps are mostly in relation to the sales funnel. 
What is the advantage of CRM?
A CRM software has many advantages that make it a good addition to your business and can help you in your business' day to day functions. Some of these advantages include better data organization and analytics. This is because the CRM software acts as a data or information hub, so it is easy to get a bird's eye view of different aspects of your business– including information about your customers like their habits and preferences. In turn, this can inform you and help your teams to provide a higher caliber of customer service.