CRM for Engineering Firms
Every business has its own unique set of tools that are crucial to getting the job done, and engineering firms are no exception! One of the tools that you may have heard of is a CRM system– this is a software tool that is used in many different industries and can be personalized to better suit the industry that you are in and the kind of tasks that your teams focus on.
Read on to learn more about what a CRM is and why it can be so useful for your engineering firm.
What Is a CRM?
Before you learn about why a CRM is so important, you should first understand what a CRM is. CRM is an acronym for customer relationship management and is a software program that is cloud-based. This software allows you to keep all of your data, whether it is pertaining to clients themselves or project management, in one space– this makes it much easier to stay organized than when you record information on paper or in separate programs such as Outlook or word documents.
A CRM can help you to guide leads through a sales funnel, track progress on different projects, and cut down on mistakes when communicating with clients because you are now better organized.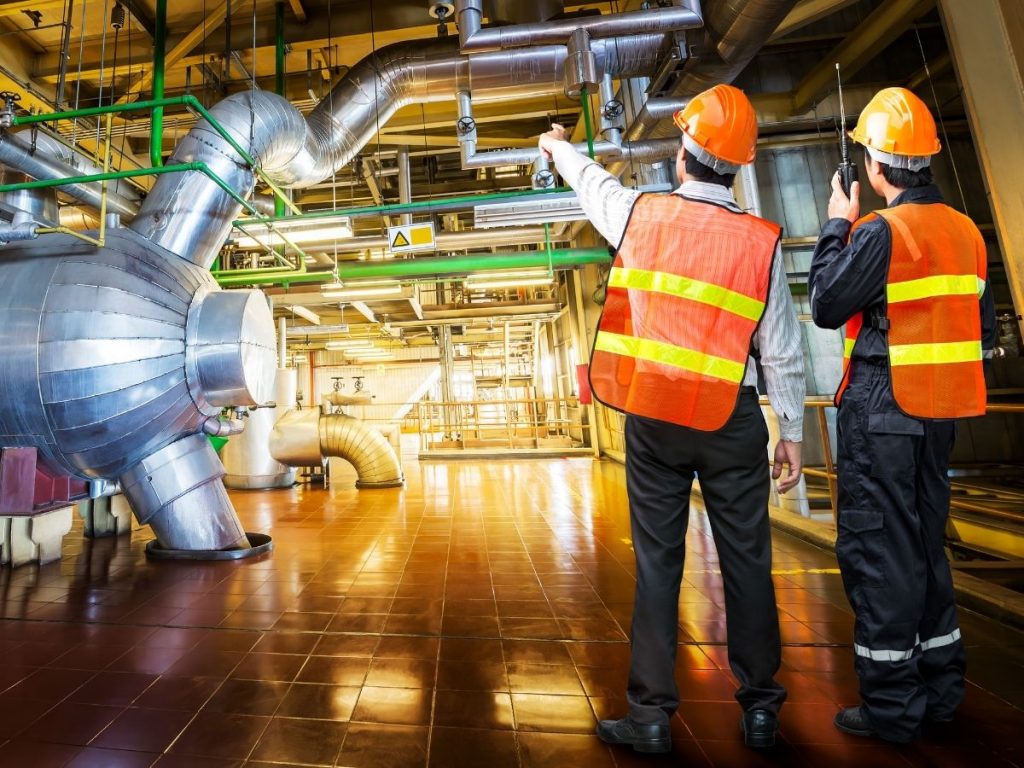 Benefits of CRM for Engineering Firms
As we briefly touched upon above, a CRM software can be greatly beneficial to engineering firms. It functions to make all data about projects and customers easily accessible in one central location, as well as tracking project progress and assisting the sales team.
Below, we will go over some of the benefits of CRMs for engineering firms in additional detail so that you can better understand how key they can be to your firm's success!
More Sales
Many of the features of a CRM are conducive to increasing the sales of your firm, too. A CRM helps to drive more revenue by utilizing the data that you have collected to market and promote your business more effectively.
It offers analytics, which can help to identify your top accounts or clients, for instance. You can then focus on providing an optimal experience and appropriate service levels for these clients to capture a sale. CRMs also include special features that are designed to help the sales teams, such as lead nurturing processes and opportunity management.
Improved Efficiency
Efficiency is one of the main characteristics or benefits of CRM software. It helps to increase your team's efficiency by aligning both people and processes. For instance, a CRM can make the same information accessible to more than one person or team at a time, because all data is stored in a cloud-based, central location. Due to this, the information you are searching for is also easy to find!
A CRM automatically stores information, including communication like emails, calendars, and phone call details. Automation can also help to increase your efficiency by allowing you to automate mindless tasks and focus your brainpower on the more difficult requirements of the job. It will streamline business processes which will give you more time to focus on other things.
Better Customer Service
As you know, CRM stands for customer relationship management. It is safe to assume, then, that this software will help you to provide better customer service– and that assumption would be correct! Since a CRM keeps all of your information in one spot, it is easy to pull up past communications, agreements, and other data to resolve issues if your customer has an issue. It is important that you are able to resolve issues quickly, and a CRM will assist with that.
This will increase customer loyalty to your firm and reduce potential irritation and frustration, too. The automation features of a CRM system can also help provide better customer service by getting information to your clients quickly, reducing their wait time and avoiding causing any impatience.
Conducive to Collaboration
Collaboration between teams and members within a team is important in any business, and engineering firms are no exception. Luckily, CRM software makes this easy! It makes it easy to share information between teams, due to its cloud-based nature. Plus, you can get a better understanding of other teams and how they work, rather than working alone and isolated.
Sometimes, a better understanding of what other teams need and how they work can improve your own work, too. This understanding and collaboration is also important because it can increase the profitability of the firm and help you provide better services.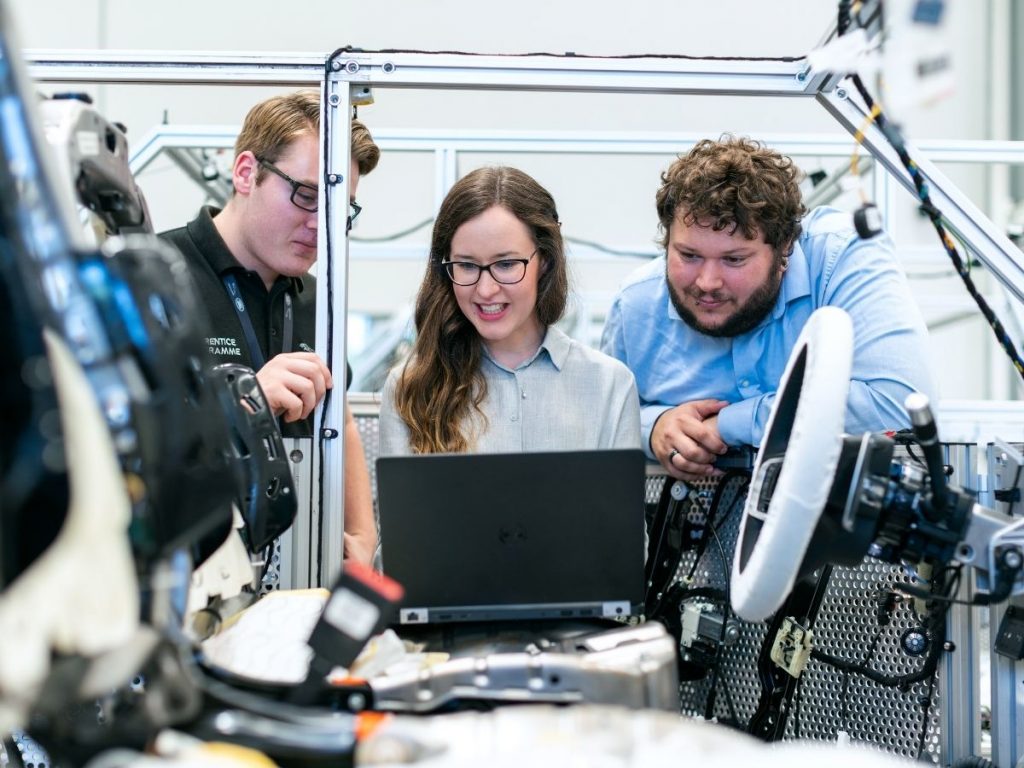 When Choosing a CRM
Are you looking to choose a CRM system for your engineering firm? If so, there are a few different considerations that you should take into account in order to find one that will work best for you. There are many different CRM software out there, so there is truly one for every set of needs.
Features and Functionality
Of course, the features and functionality of the CRM are the most important factors you will want to research– after all, you want to make sure that you choose a CRM system that will do what you need it to! Take stock of the processes and tasks that your CRM will need to be equipped to perform, and then shop for a system that will be able to do so.
You should also think about the future of your business and your CRM– as your business grows, you will want to be sure that your CRM software is able to scale with it. Look for tiered systems that can be upgraded as your needs change.
Integration with Other Systems
A CRM is designed to help you streamline your processes, so you will want to find one that is able to successfully integrate with the systems and applications that you already use. This can include Office or Google G Suite, but also applications that may not come to mind at first– such as your HR software, accounting software, marketing solutions, and your firm's website itself.
You will also want to look at how easy it is to transfer your existing data– such as project and customer information– from whatever method you were originally using into the new CRM system. Most CRMs do allow you to import from other sources, but this is something you should be sure of before making a final decision. Take a look at whether or not you can export data from your CRM system, too.
Request a Demo
You will likely find a few different CRM systems that seem to fit your needs and requirements. One of the best ways to narrow this down is to request a demo or a free trial. In fact, this is something that you should always do before making a payment– you should not just take the CRM software at face value. Most CRM companies will offer demos so that you can see the CRM in action.
This will give you a good idea of how the software works, as well as its potential strengths and weaknesses as a construction software. It is helpful to do demos for more than one CRM so that you can compare their strengths and weaknesses and see which of them better fits your needs.
Evolved Metrics CRM for Engineering Firms

A simple-to-use CRM.
Everything can be done in three clicks or less.
Evolved Metrics is a fantastic CRM option for engineering companies and for those in the construction industry. This particular CRM was designed to be your go to software solution for customer relationship management and project management software, this CRM solution will become your resource management, contact management, business development and more.
Before making the choice to install Evolved Metrics as your CRM, you can even schedule an hour long workshop– for free!— to learn about how Evolved Metrics can support you.
Afterwards, you will receive a complimentary business process and culture assessment report!
Evolved Metrics CRM also offers a 1 month free CRM trial, so you can see if this is the right project management tool for you and your small business.
Evolved Metrics uses the science of human behaviour to achieve results in your business. Even better, it is easy to use and to set up– this particular CRM is designed to be able to be set up in an hour or less. This CRM option has many different features, including actionable analytics and business intelligence, among others. This can help you to get a bird's eye view of your business and take steps to improve it in order to grow your business and improve your bottom line!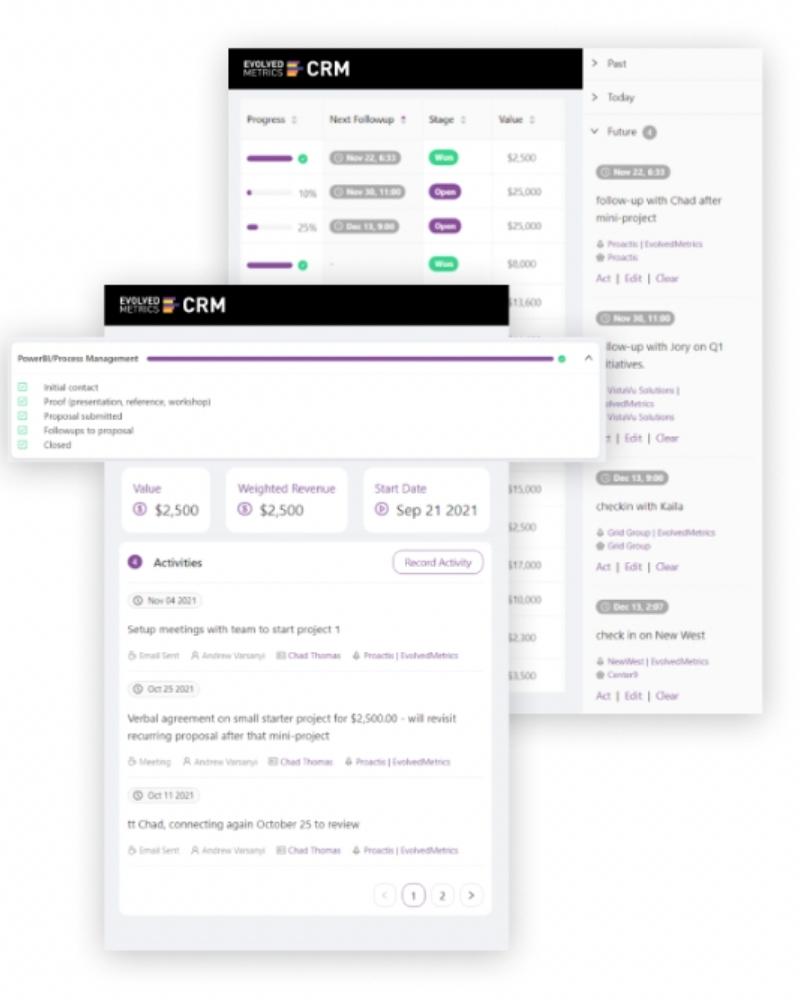 Automation
Email and calendar integration
Activity tracking and follow ups
Infinite upgrades forever
Tailored for you
Dashboard and reporting
Fully customizable
No hidden costs or extra charges
Frequently Asked Questions
What is CRM in engineering?
In engineering, CRM is a term that stands for customer relationship management. It is software that can be used in many industries for data recording, organization, and assisting with sales. CRM software is often used to move potential customers through the sales funnels. They also help by automating tasks so that you can spend more time working in your business instead of on your business.
There are many CRM software that are specially designed for the engineering industry and include specific tools that can be helpful for those working in this industry every day.
How Does a CRM help Sales Teams in Engineering Firms?
A CRM software can help engineering firms and those in the construction industry get more sales by organizing all of their customer data in one place and guiding them through the sales funnel, too. Multiple members of the sales teams will be able to access the same information at the same time from this central software system. Automating certain parts of the sales process can also help save time and allow salespeople to focus their energies on other sales.
An example of this is automating the contract process so that the sales team does not have to spend time manually sending out this information and following up on it each time there is a sale.
What Are The Benefits of a CRM for an Engineering Team?
CRM software can be helpful for engineering companies and construction companies because it can help business development and it can also help uphold your customer relationships by staying on top of their data and automating tasks to get contracts and other information to the client quicker.
Engineering and construction revolve around client relationships and customer interactions, so a good customer relationship is crucial. In addition to this, the engineering team can benefit from project management tools and trackers that many customer relationship management softwares offer.