CRM For Coaches
First things first, what is a CRM? CRM stands for customer relationship management, and it is a software system that is used across many different business sectors to assist in the day-to-day of a company or an individual.
It has many different features, which can be used to make informed decisions, save time, keep customers happy and satisfied, and more! This software can be found anywhere from in the construction field to businesses where you may be working alone or with a much smaller team– like in the coaching industry.
Read on to learn about how CRM software can benefit coaches or coaching businesses.
Benefits of CRM For Coaches
A CRM can be a great investment, though you may think you are doing just fine with the combination of programs you are currently using. CRM software can drastically improve your work life, saving you time and integrating with your other software to keep everything in your business nice and organized.
Take a look below for some of the key ways a CRM can benefit a coach, as well as assist in the day-to-day running of your business.
Lead Capture
Sales is often one of the more difficult parts of being a business owner or a coach. You constantly need to be acquiring leads to turn into paying clients in order to keep your business afloat. A CRM acts as a sales tool and can help you target these leads, as well as give you somewhere to store the information once you have collected it. Instead of keeping applications with client info in a filing cabinet, or keeping your client's business card, you can store all of their information digitally in the CRM software. The software acts as a touchstone for storing all sorts of important information. Even better, it is cloud-based so you can then access that info on the go, too– not just when you are at your computer.
Lead Nurturing
Once you've collected leads, you need to nurture them and guide them through the sales funnel so that you can convert them from potential clients to clients and make the sale. A CRM can help with that, too. It can keep your leads engaged and interested in a world where constant distractions– or competitors– are coming their way.
The best way to nurture your leads is to provide them with regular information and communication so that they do not forget about you, and so that they learn to trust you and your brand. However, avoid putting a sales pitch into every communication, or you may come across as insincere and just trying to get the sale.
CRMs can help by managing client relationships with automating communication or making sure communications reach your client in a timely fashion.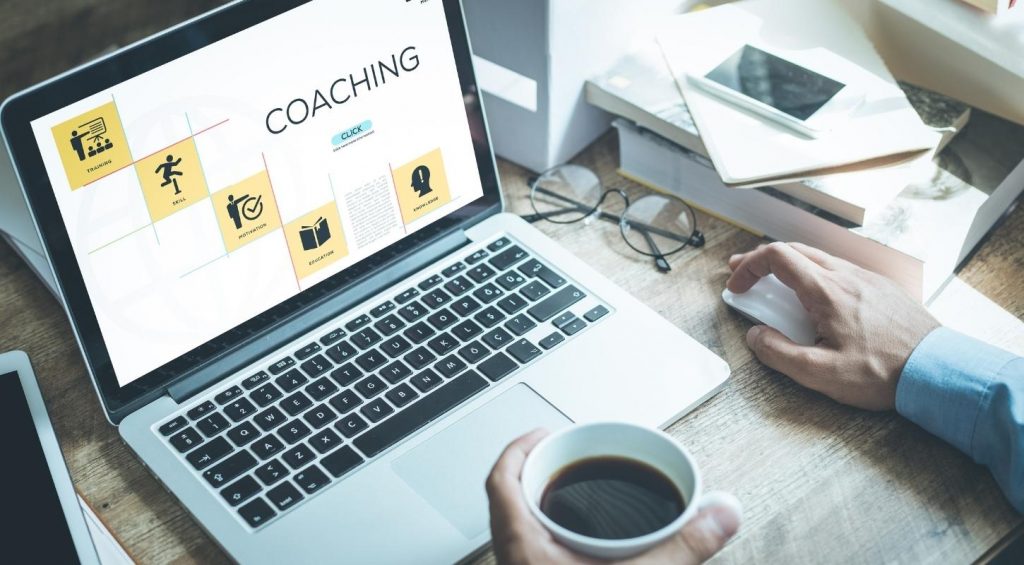 Recording Customer Details
A CRM stores your customer details, as well as conversations between you and their habits and preferences. All of this can inform the decisions you make when communicating with them or designing new offers and packages, for example.
The CRM software also allows you to make notes here and record your observations, which can be helpful later on, too. It will help you to build more meaningful relationships with leads and clients, and help them to feel as if you are building a more personal connection. This often translates to higher customer loyalty and more sales.
Automation
A huge benefit that comes with a CRM platform is automation. Automation can help save you time and let you work more on important things such as client calls or in-person networking, which requires that personal touch– rather than forcing you to focus on tedious and repetitive tasks like data entry or sending out contracts and invoices.
Automation not only increases your efficiency and gives you back more time in the day, but it will make you happier because you get to focus on the tasks you enjoy! Different CRMs and different platforms do offer varying levels of automation, so this is something to take into consideration when shopping around for your software needs.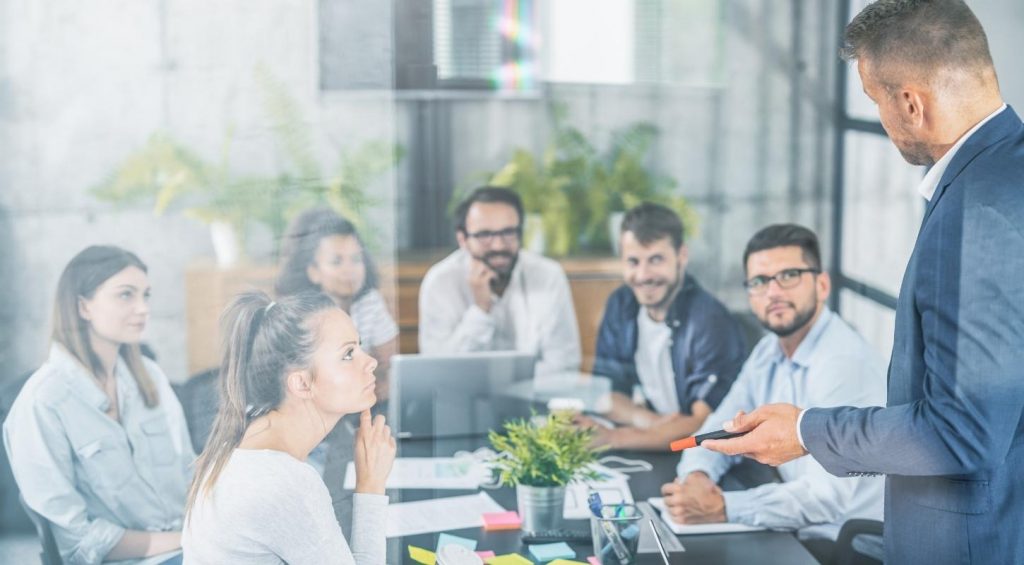 Follow Up
Whether you work alone in your coaching business or you have a sales team, it's important to follow up with all of your potential leads– otherwise, you could lose an interested customer! If you are doing things manually, though, following up with some people may sometimes slip through the cracks.
A CRM can help you stay organized and keep track of who you have not yet followed up with. Better yet, your CRM may be able to be automated to do so automatically!
Managing Marketing
Certain CRMs can help you to track your marketing investment and see your ROI. They should also be able to help you keep track of different marketing campaigns so that you can evaluate what is working and what is not– and then move forward with what is actually making you money!
The analytics in a CRM can also help to show you what your customer preferences are, what packages are performing best, and more. All of these will help when you are developing a marketing plan because you then know what to focus on and what direction you need to go in.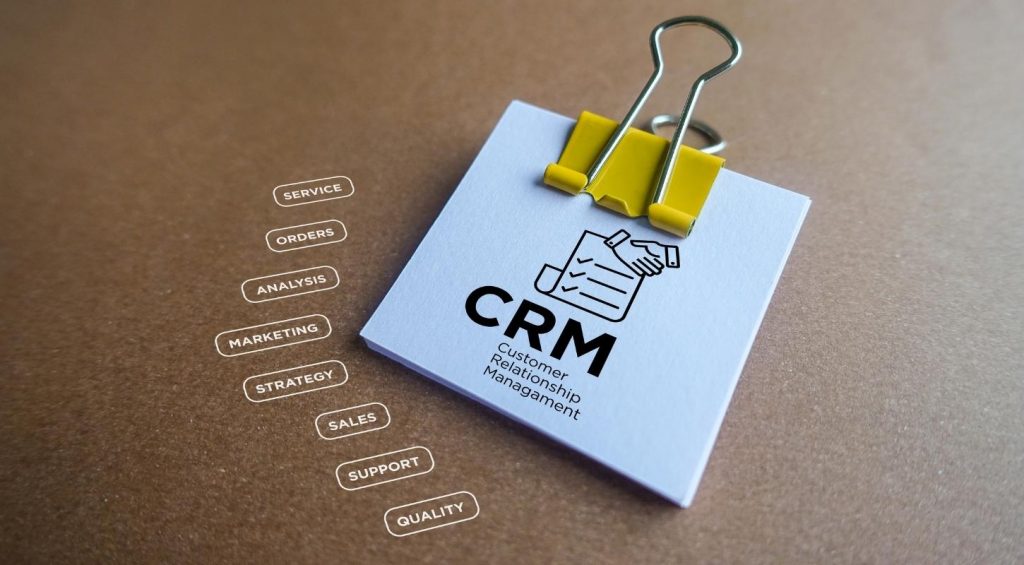 Evolved Metrics
Now that you know why CRM software can be so helpful for your coaching business, you are probably wondering how you can find the one that is right for you! It's always helpful to first take a look at your needs and where you feel you need the most help in your business.
For instance, will you need a CRM that focuses heavily on project management to help you stay on top of things? There are a lot of CRMs on the market, so you will want to be sure you have a clear picture of what you are looking for.
Evolved Metrics is one of the CRM software out there, and it is one that can be used across many different fields. It is approachable and easy to use, it is the best CRM for coaches since you are likely not working with a huge team of people as a coach– so there is no need for some of the more complex and advanced features a larger company might need.
It has features such as strategic planning, automation, and data collection, all of which should serve you well as a coach. Plus, the company offers a free demo and assessment so that you can view the software and learn more about it before you buy, it and ensure that it is the right CRM for what you need. 
Frequently Asked Questions
What is a CRM for coaching?
CRM is a type of software– CRM stands for customer relationship management. The primary function of this software is to help you build and maintain strong relationships with existing clients as well as leads that you hope to convert to clients.
CRM software also has features that can help with the day-to-day of running your coaching business, such as analytics and automation. Essentially, a CRM tools helps coaches to manage multiple tasks, generate more clients, and take great care of their existing customer base! It acts as a customer relationship management system while helping with business management.
With all the features it can organize events, schedule meetings, track appointments, set reminders and send reminders.
What software do life coaches use?
There are many CRM software out there, and they all have their own pros and cons. For this reason, all life coaches do not use the same software or programs. Their choice depends on their own needs and personal preferences, as well as factors such as the size of their life coach business or the complexity of their offerings, for example.
If you are looking for CRM software to help you run your business as a life coach, Evolved Metrics is a great place to start your search. This CRM has a variety of helpful features, from project management to automation, client management, data collection and storage. 
How do you build a client base as a coach?
One of the trickiest things, especially when starting out, for a coach can be building a client base to support the business. After all, this is considered sales, and it is not everyone's strong suit. Luckily, it is a CRM's strong suit! You'll want to market and build brand awareness to collect leads, and then guide these leads through your sales funnel until they become clients.
CRM software can assist you throughout that entire process. You can collect leads through social media, email marketing, and more. The sales tools and marketing tools that a CRM provides can be very helpful for anyone offering coaching services. From business coaches, wellness coaches, life coaches, health coaches, career coaches, personal trainers, and many more.
Which CRM is best for small businesses?
There are so many CRM software out there, so it is difficult to pick just one that is the best of all of them for small businesses. Even if businesses are the same size, they still typically have different needs– or different strengths and weaknesses that a CRM can address. That being said, you will probably want to look for a simpler CRM with fewer bells and whistles, since they are not usually necessary for smaller businesses. Evolved Metrics is an example of a CRM with a simple and easy-to-use interface, and would be a good fit for small businesses in many different sectors.