Nowadays, construction companies face some unique hurdles that they did not necessarily face before the COVID-19 pandemic. Some of these challenges include the availability of goods and subcontractor delays. This can lead to timeline issues or even project cancellations. That is why it is more important than ever for construction companies to utilize new tools and find new ways to be profitable, even when faced with such challenges. Customer Relationship Management, or CRM software, is one tool that can greatly influence a company's bottom line.
Do Construction Companies Need a CRM?
CRM software is so important because they help to free up more time in your day to day, automating certain tasks and keeping your clients happy. As their name suggests, they take an approach to managing your customer and leading relationships. In addition to managing all of your customer data and tracking these relationships, a CRM can also help you internally by streamlining tasks and providing detailed insights and reports.
CRMs are utilized by many different companies and industries, and they can be a great addition to your toolbox, so to speak, at a construction company as well. A CRM that is designed for construction companies, in particular, can not only track your customer relationships, but your relationships and interactions with stakeholders, contractors, and other construction professionals– which is especially helpful for an industry with so many projects in various stages. Customer relationship management software becomes your contract management tool that can help you to keep tabs on your progress so that you can stay on track, and make sure nothing is lost in translation along the way.
Maintaining project efficiency, and remaining in scope, as pertaining to original expectations, are both key in the construction field. Profit margins have begun to shrink in past years, and this is largely due to inaccurate estimates at the outset– which often occur because of a lack of industry-wide benchmarks or standards, as well as an inability to capture project nuances. This is where a CRM comes in to save you time and money by performing tasks such as tracking project processes and activities. It can help you to make accurate sales forecasts and set financial goals for your company, too.
---
How Evolved Metrics CRM can help your Construction Company Grow
The goal of Evolved Metrics CRM is that all users never have to use more than 3 clicks to do anything in the system. You and your team will have an easier time putting data in, this means it will happen more often and that means a higher number of potential leads become actual customers.
Evolved Metrics is the three-click CRM.
Sell more by letting salespeople focus their time on customer activities rather than digital paperwork.
Track opportunities, contacts, proposals, and activities, plus integrate with thousands of other software products.
With Evolved Metrics, you can do anything CRM in three clicks or less.
Try a free 30-day trial today.
---
Benefits of a CRM in Construction
Most contractors, trades, and construction companies commonly used paper files to keep track of customer information, sales, contracts, and other such information. However, this is certainly not the most efficient or foolproof method!
A CRM software can help to streamline all of this, from customer information to communications and reports. It can also help to organize information about your projects to avoid issues, because of the complexity involved with most construction projects.
Below, we explore further some of the benefits of implementing CRM software into your construction business.
Automate Repetitive Tasks
There are many tasks involved in running any business, and many of the more administrative tasks can feel like a huge time suck. CRM software allows you to automate the more basic tasks so that you can spend more time on the things that require personalized attention. It can also allow you to spend this time negotiating contracts and more time for the sales team to focus on sales.
Rather than scheduling appointments manually, for example, you can automate this process. You can also automate tasks such as confirmation e-mails or project detail e-mails, where all you have to do is input certain details and then the information will be sent out to all of your contractors or clients at once– instead of having to spend the time typing out each e-mail yourself!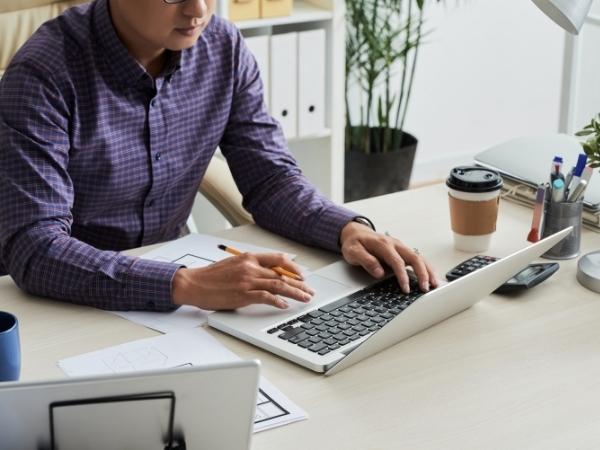 Project Management Features
A CRM system can offer several project management features and capabilities to assist construction businesses.
Lead and Opportunity Tracking: A CRM allows you to capture and track leads, opportunities, and potential projects. You can record relevant details such as project size, location, timelines, and requirements. This helps you manage and prioritize potential projects effectively.
Bid Management: CRM software can help you streamline the bidding process by storing bid information, tracking bid deadlines, and managing communication with clients. It allows you to centralize bid documents, collaborate with team members, and monitor the progress of bids.
Document Management: A construction CRM system can act as a central repository for project-related documents. You can store and organize blueprints, contracts, permits, specifications, and other project documentation. This ensures easy access and efficient document control.
Task and Activity Management: CRM software enables you to create and assign tasks to team members, set reminders, and track progress. You can manage activities such as site visits, meetings, follow-ups, and document submissions. This helps in keeping projects on track and ensuring timely completion.
Marketing Automation Capabilities
When finding the best construction CRM software for your business, keeping marketing automation capabilities in mind. Here are a few examples of what a construction CRM can do for you.
Lead Nurturing and Follow-up: A CRM with marketing automation features allows you to automate lead nurturing campaigns. You can set up automated email sequences, send targeted content, and schedule follow-up communications. This ensures consistent engagement with potential clients throughout the sales process.
Email Marketing and Campaign Management: CRM systems often provide email marketing capabilities. You can create and send personalized email campaigns, track open and click-through rates, and analyze campaign performance. This helps in building relationships with prospects and staying top-of-mind with clients.
Customer Segmentation and Targeting: CRM software allows you to segment your customer and prospect database based on various criteria such as industry, location, project type, or engagement level. This segmentation helps in targeted marketing efforts and delivering relevant messages to specific audiences.
Analytics and Reporting: CRM systems provide insights into marketing performance. You can analyze campaign metrics, track conversions, measure ROI, and identify the most effective marketing channels. This data helps in refining marketing strategies and optimizing resource allocation.
Performance Monitoring
Another fantastic feature of CRM software for construction companies is that it can help you to monitor your performance and run various reports. In this industry, it is typical for you to be juggling many different construction projects, contracts, projects, and clients– as well as employees or contractors! Keeping track of all of this at once can be tricky, which is why the implementation of a CRM can help you to function better. It will allow you to monitor everything that is going on at both a high level and at more detailed project views. 
For instance, you can monitor things such as specific work orders, change orders, or what tasks are still required to be completed. Having all of your data contained in one place– rather than spread out on papers in the office– can also help you to make better predictions and give you better insights in regards to scope, timelines, and future performances.
Improved Collaboration
In addition to the above, construction CRM software can improve collaboration within your team. Sometimes, the team's efficiency is affected through no fault of the employees themselves– it is affected by a lack of organization. Having all of your information in one place can prevent team members from duplicating the same tasks or leaving others incomplete by mistake. The CRM can help your team to have a standardized process with aligned goals.
You can also integrate all of your project details with other partners in related industries– such as architecture, engineering and general contractors to streamline the collaboration process and get quicker results.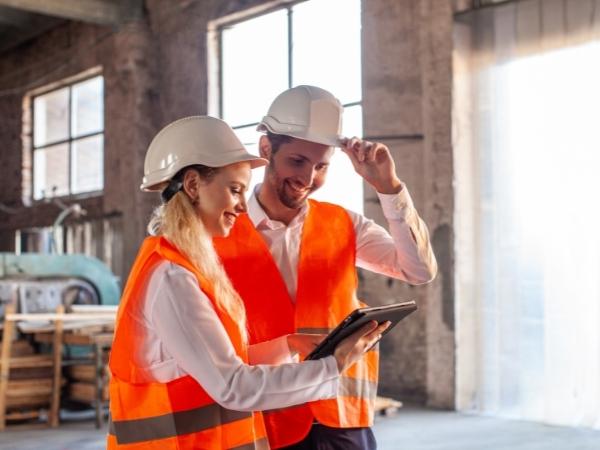 Improved Intelligence
CRMs can bring improved intelligence to your company in the form of information and details being within easy reach. In any sort of construction deal, there are usually many details that you will need to be aware of and may need to access or reference at a moment's notice. Keeping that information in a CRM, instead of e-mail inboxes or written out on paper, can make it easier to access these details and also to manage your pipeline and make smarter decisions.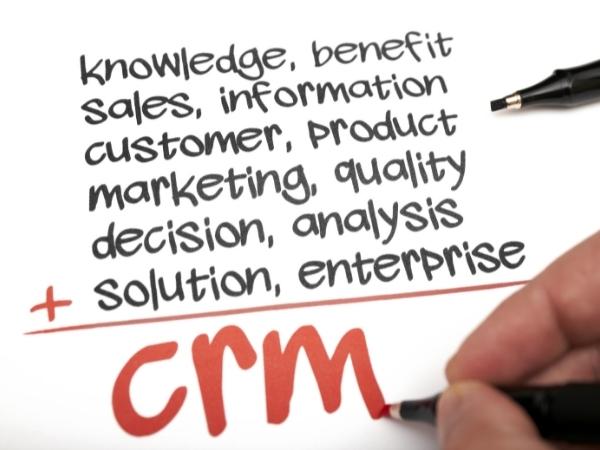 Better Relationships and Sales
Then, of course, there is what many consider to be the original purpose of CRM softwares– improving customer relationships. Having a reliable system with access to your customer's details and automated processes can help you to tailor your communications, customer experience and sales management.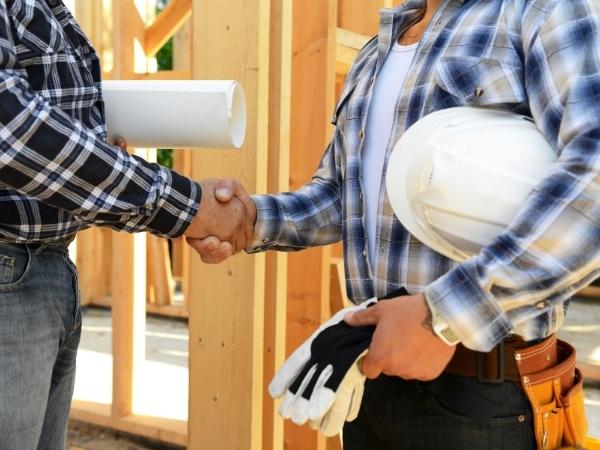 It helps you and your team to collaborate effectively, to provide better service, and even to improve both lead management and generation, business development, as well as prospect management.
A Customer Relationship Management system can be highly beneficial for managing and optimizing the sales pipeline in the construction industry. Here are some ways a CRM can assist with the sales pipeline:
Centralized Data Management: A CRM allows you to store and organize all customer and prospect information in a centralized database. This includes contact details, communication history, notes, and any other relevant data. Having a single source of truth for all sales-related information enables better tracking and management of leads throughout the pipeline.
Lead and Opportunity Tracking: A CRM provides a systematic approach to track leads and opportunities as they progress through different stages of the sales pipeline. You can easily see which leads are at what stage, identify bottlenecks or areas that need attention, and ensure that no opportunities slip through the cracks.
Automation and Workflow Management: Many CRM systems offer automation capabilities, allowing you to streamline and automate repetitive tasks. This can include sending follow-up emails, scheduling reminders for follow-up calls, assigning tasks to sales representatives, and updating the pipeline status based on predefined criteria. By automating these tasks, you can save time and ensure consistent and timely actions within the pipeline.
Sales Forecasting and Reporting: With a CRM, you can generate sales reports and forecasts based on the data captured in the system. By analyzing historical data and current pipeline metrics, you can gain insights into sales trends, identify potential revenue opportunities, and make more informed business decisions. This helps in setting realistic sales targets and developing effective sales strategies.
Collaboration and Communication: A CRM system facilitates collaboration and communication among sales team members. Sales representatives can share information, collaborate on deals, and coordinate activities within the pipeline. This ensures that everyone is aligned and working together towards closing deals and achieving sales targets.
Performance Tracking and Analysis: A CRM allows you to track and measure individual and team performance metrics. You can analyze sales activities, conversion rates, win/loss ratios, and other key performance indicators (KPIs). By identifying areas of improvement and understanding what strategies or actions lead to successful outcomes, you can continuously refine and optimize your sales processes.
In summary, construction management software helps streamline and manage the sales pipeline by providing a centralized platform for data management, automating tasks, enabling collaboration, generating insights through reporting and analysis, and optimizing sales performance.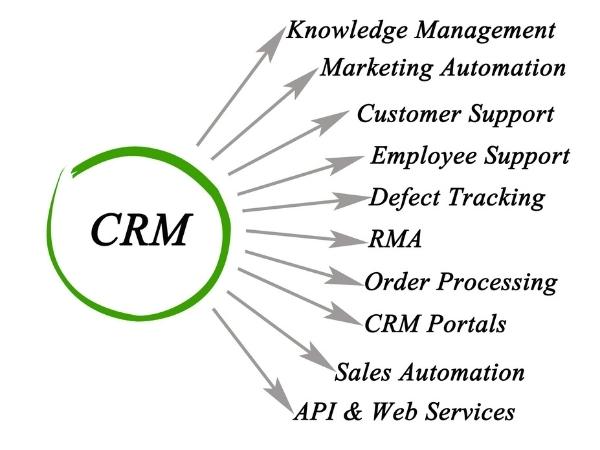 Interested in seeing if a construction CRM software would work for you? With Evolved Metrics CRM, it's designed to as a simple tool that takes less than an hour to set up and everything in the system can be done in three clicks or less. Click HERE for a free trial to see all of the CRM features we have to offer.
CRM for Construction FAQ
What Is CRM in Building and Contracting?
CRM is an acronym for customer (or client) relationship management. It is typically a cloud-based software that makes it easy for users to access data such as lead and opportunity data and key relationship and communication information. It is not something that is designed solely for high-tech industries, as it can be useful in fields such as construction, too.

The construction industry revolves around relationships, and CRM software helps facilitate and strengthen such relationships. Every point of communication in the lead generation process can either weaken or strengthen your relationship with a customer, which can then affect your future as a company. After all, if you do not have a strong relationship with a client and they do not trust you or find you difficult and confusing to work with, they will not enter into more contracts with you. Building strong relationships with your clients is crucial to your continuing success in construction, as in any other industry.
CRM can help construction industry companies build strong customer relationships by keeping all information in one space so that everything is as up-to-date and accurate as possible. This helps to avoid issues like promising two different things during the lead generation process or contract negotiations, which can look unorganized and unprofessional. It also avoids repeating questions and unnecessarily repeating information, which can waste both your time and your client's time, and can therefore damage relationships.
What Are the 3 Key Types of CRM Systems?
If you are looking into a CRM system for your construction company, you are on the right path! You should be aware, however, that there is more than one kind of CRM system that you may come across. Take a look at the below to learn more and therefore be more informed when trying to make a choice.
No matter what part of the construction industry you are in, managing your customer path can be very helpful for your business.
Collaborative CRM Systems
Collaborative CRM systems focus on "breaking down silos", and are a good fit if your company has teams in different departments that feel a bit disconnected. They help to connect these teams and the information that they handle so that it is easier to ensure that all teams have the necessary information when dealing with clients. If your company is particularly large, you may even be dealing with teams or clients that are in different geographic locations, which can make it even more difficult to successfully foster relationships and stay organized.
This particular type of CRM system integrates all departments and teams so that all teams are able to access up to date customer data– even agents in a call center will be able to access this information, making it easy for them to see data such as email exchanges and such interactions in real-time. This sort of integration prevents clients from having to repeat themselves every time they are forwarded to a new contact at a company, which can be frustrating and can deteriorate existing relationships.
Collaborative CRMs are good for businesses with many departments that want to make communication more effective.
Analytical CRM System
Analytical CRM systems mainly focus on analyzing customer data, which can be assumed by the name. This analysis can assist you in reaching important insights. While it is very easy to collect data these days, data analysis itself is more difficult and more complicated. Due to this, about half of the customer data that a company collects is never even used. A CRM system can save you the time and energy this would take, by simply making these analyses for you!
Analytical CRM in particular has special features that were designed to help you use this data to analyze trends in customer behaviour– which you can then learn from and tailor your customer experience to support. It will help you to understand what sorts of things will affect customer retention and what will lead to more sales– both of which are crucial to the longevity of your company.
Analytical CRMs are good for those who want to more effectively use their customer data.
Operational CRM Systems
Last but not least is operational CRM systems. These types of systems work to streamline your business processes, in order to make you as efficient as possible and also strengthen your relationships with your potential and existing clients. They offer tools that can help you better visualize and better handle the customer journey, for instance– from first interactions to their interactions once they have become customers.
As can be gleaned from the above, the main features that operational CRM systems offer are automation features. These can help you to automate certain tasks that will then save you time and money– such as sending over contracts for signatures, or data entry. Without a CRM, these are tasks that you or your employees would have to handle instead. If your CRM system is handling these duties, it allows for you and your team to focus on aspects of the job that need more critical thinking or need a human touch.
Operational CRMs are good for businesses that want to make their processes more efficient.
How to Choose the Best CRM For Your Company
Now that you are aware of the different types of CRM systems, you are better informed to make a decision about which system will work best for your business. Understanding the differences between these three types of CRM is important to your decision-making process. There is still a great amount of overlap between them all, but there are also some key differences here, as we went over before.
You should take a look at the needs of your business, as well as where you, your teams, or your existing systems seem to be falling short. This will help you to determine what sorts of features you need in a CRM system. You can then look for a CRM system that falls under one of the three key types, and has features that will be best able to assist you and fill your needs.